Jersey City, New Jersey, was the location of the highly anticipated wedding of Marie and Ricky. The breathtaking views of the New York City skyline, which was practically a guest at their wedding, is one of the reasons they chose the delicious Battello for their ceremony and reception.  Let me personally thank Mother Nature for providing some kick ass clouds and light for us all day!  And I also need to thank the NYC Gay Pride parade for helping us celebrate with the amazing fireworks display they put on right across the river during the reception. What a great surprise and treat that was for Marie and Ricky and all their guests!
Here is their story, as told by our handsome hero, Ricky:
How did you meet? Marie was working at a restaurant that opened up a block away from my job in 2010, and like any establishment new to the area, it was extremely busy and everyone always wanted to go there. My coworkers would want to go for lunch or happy hour at quitting time, and my friends would want to go for dinner and drinks. Fitting into two separate groups of people who soon both became regulars, I wound up going there more often than I should. We became friends from there, and were just friends for a couple years, until one day we were talking and I asked her out, or so I thought. We went to see a movie, followed by dinner at Friendly's and then a bar for drinks after. What I believed to be a successful date. Until I get a message from her a day or two later, asking if we had gone on a date. Apparently Marie had assumed we were just hanging out, and her friends told her it sounded like a date. Embarrassingly, I admitted I had intended it to be a date, and I must have done something right because I was able to secure a second (or is it first?) date.
The proposal: Marie had always dreamed of a destination wedding in Key West at the Hemingway House, but it just wasn't feasible. So in September 2016 we went down to Key West for a few days. I got down on one knee in Papa Hemingway's writing studio. I'm terribly allergic to cats and they have about 80 living on the property so I had to do my best to avoid them at every turn the whole time we were there. Right before we went to the Hemingway House, we had gone to see the Southernmost Point buoy and watched another couple's engagement proposal. A random couple asked us to help film their proposal, so in fact we took part in 2 engagements that day. After getting engaged, and making sure it was well documented on any and all social media, we spent the rest of the day in true Key West fashion, on a celebratory pub crawl.
How/why did you choose your venue? We picked Battello because of the exquisite view of New York, its beautiful architecture, and their delicious food. We fell in love with the charm and elegance at Battello, and the ricotta gnocchi.
What were some of your favorite moments from your wedding day? Our favorite memories of the day were the circle sing-a-long at the end, the surprise fireworks (Thank you NYC Gay Pride), and of course, the ceremony. We had spent so much time personalizing our ceremony from the pop culture references to the music choices and we were so glad everything went well.
Any advice for future couples planning their weddings? Listen to all the advice from your married friends and family. Everyone is going to have opinions, suggestions, helpful experiences from their weddings. Thank them for their input, and then do what you want. It's your day.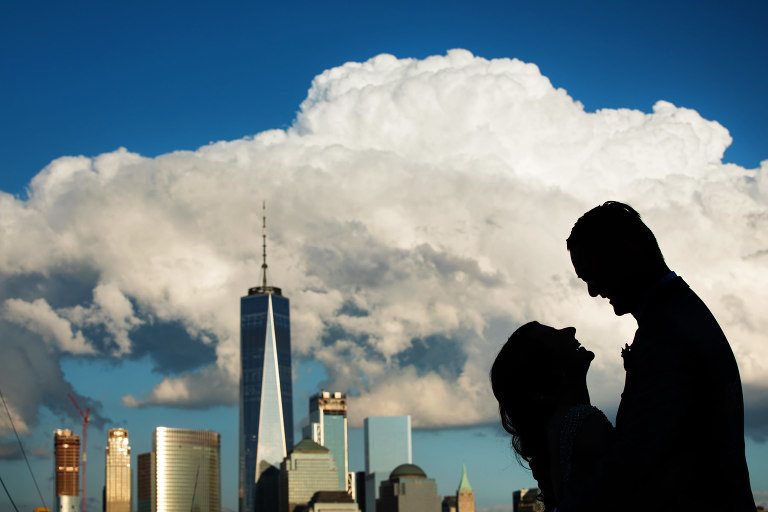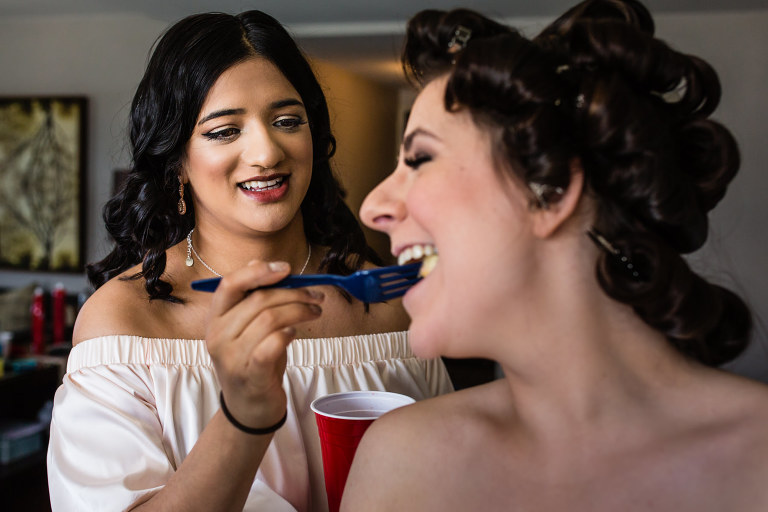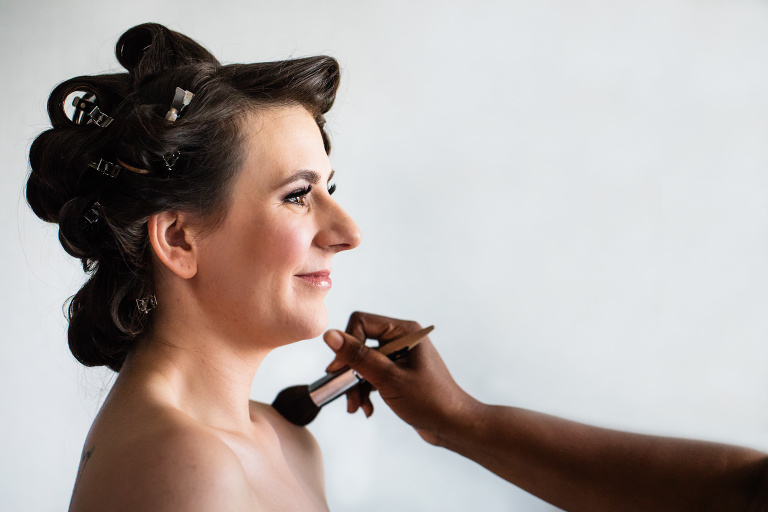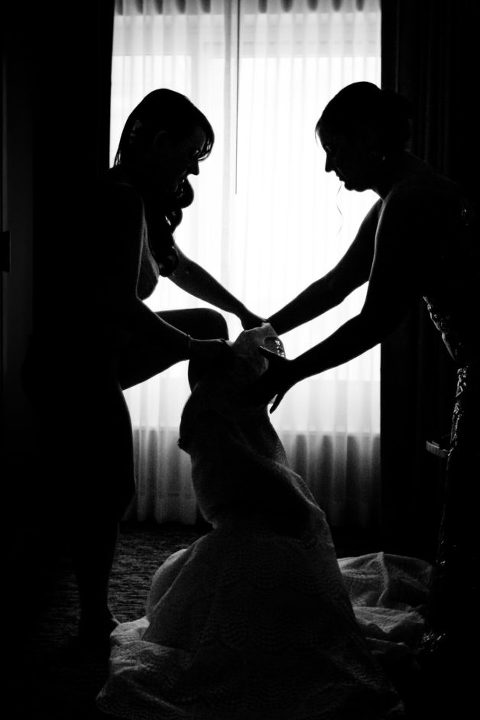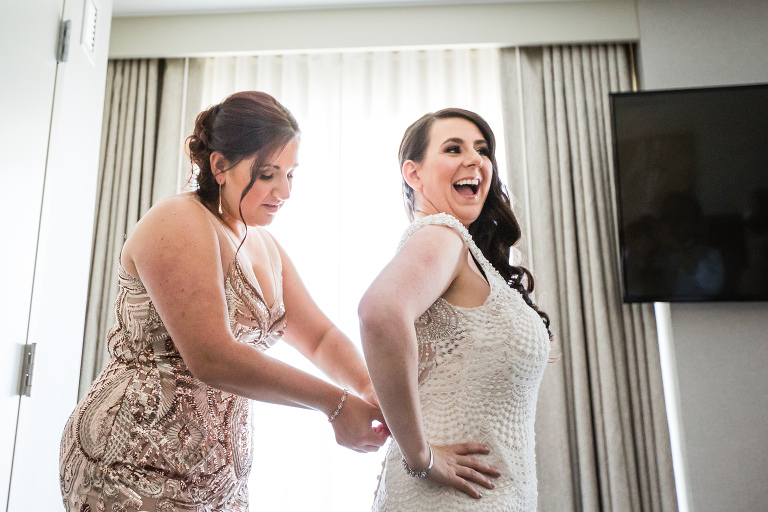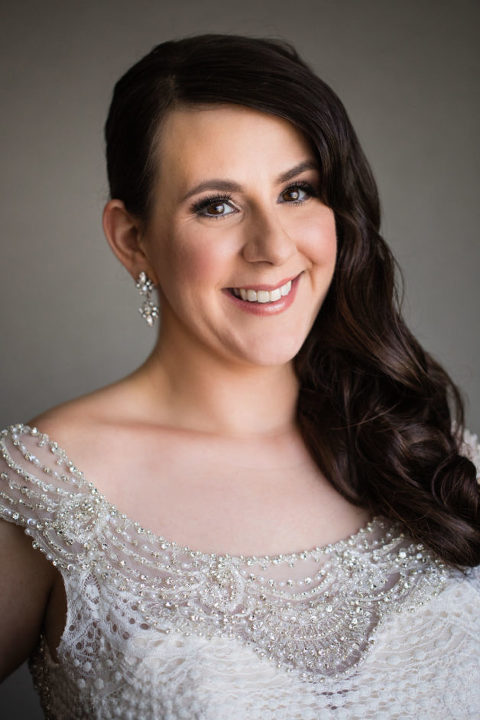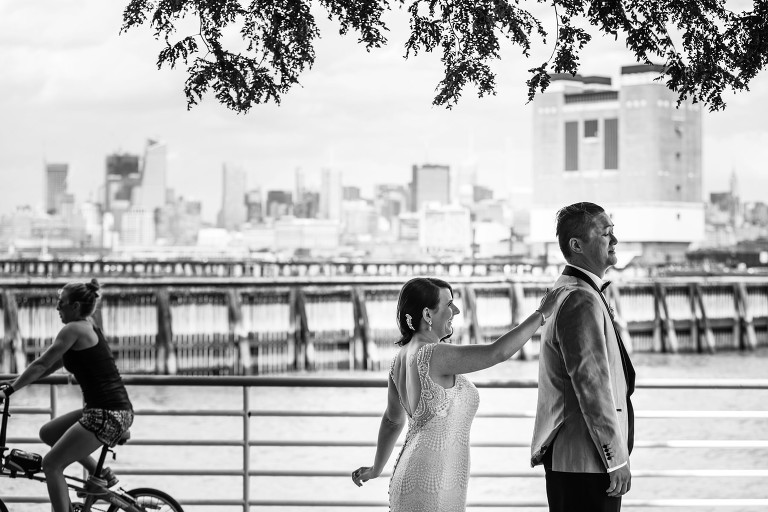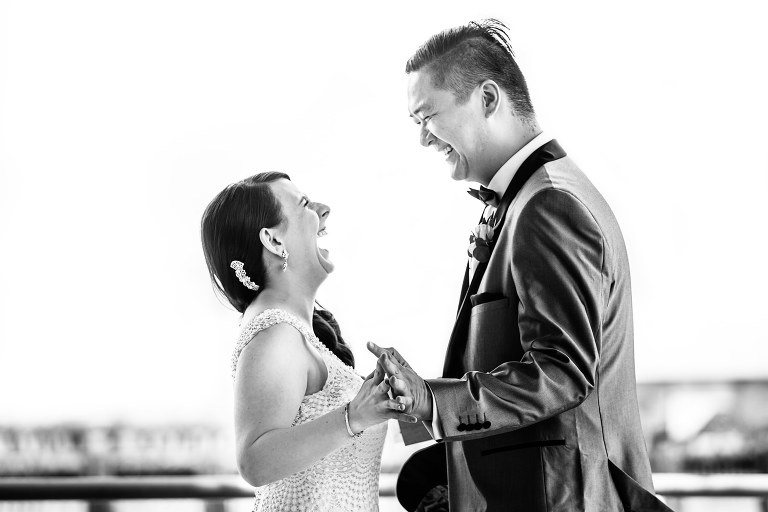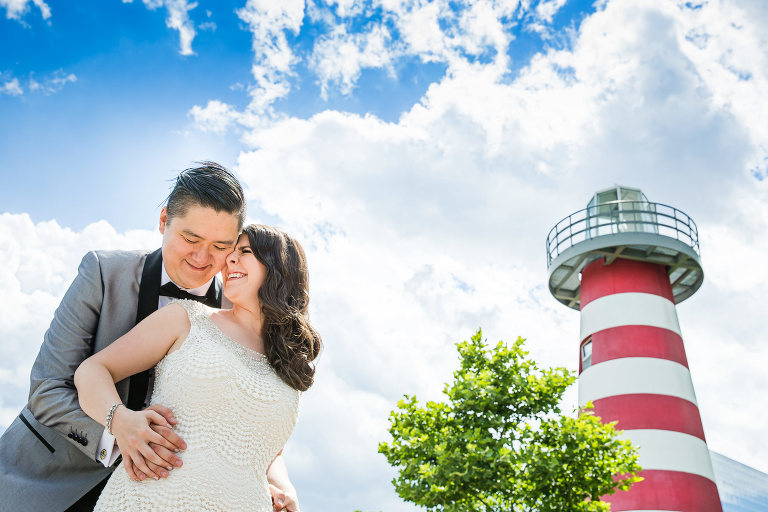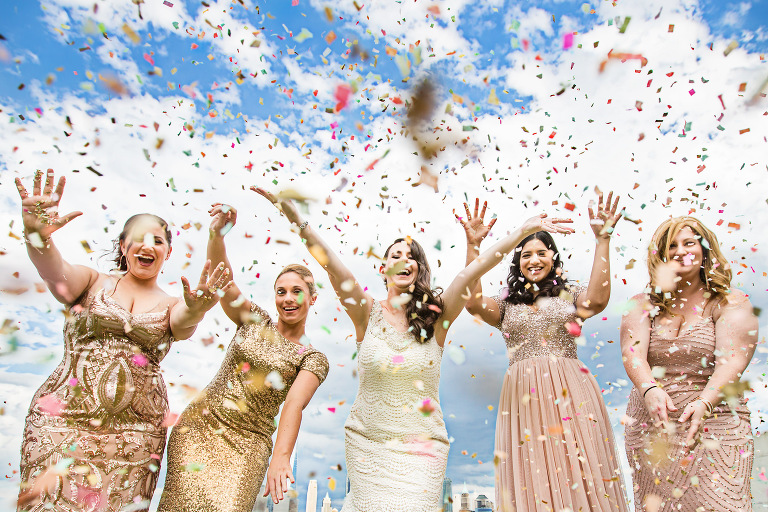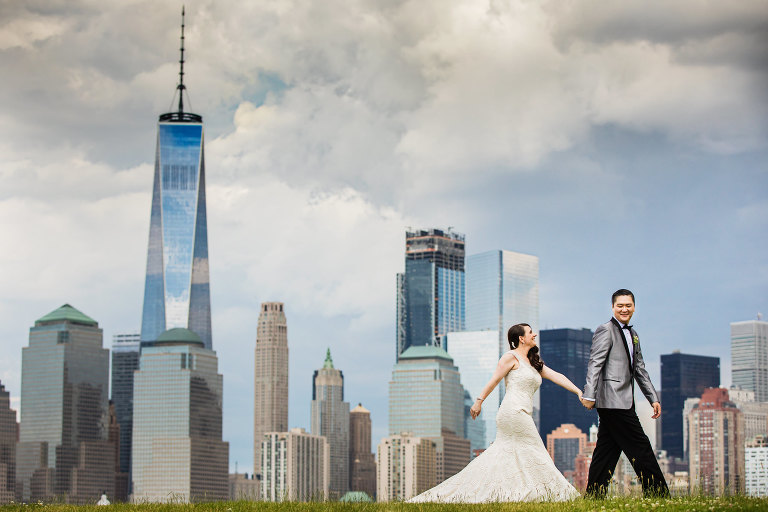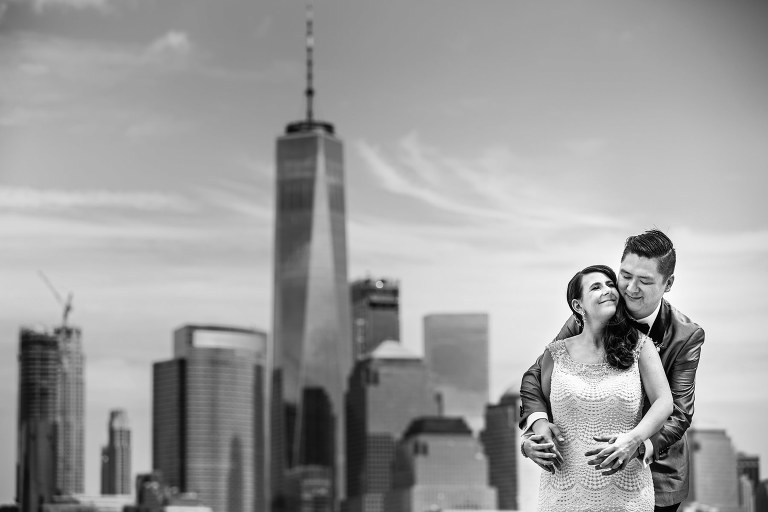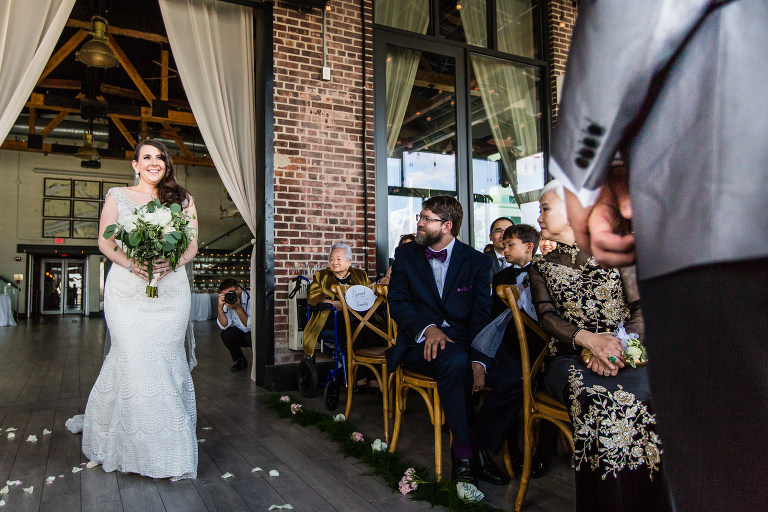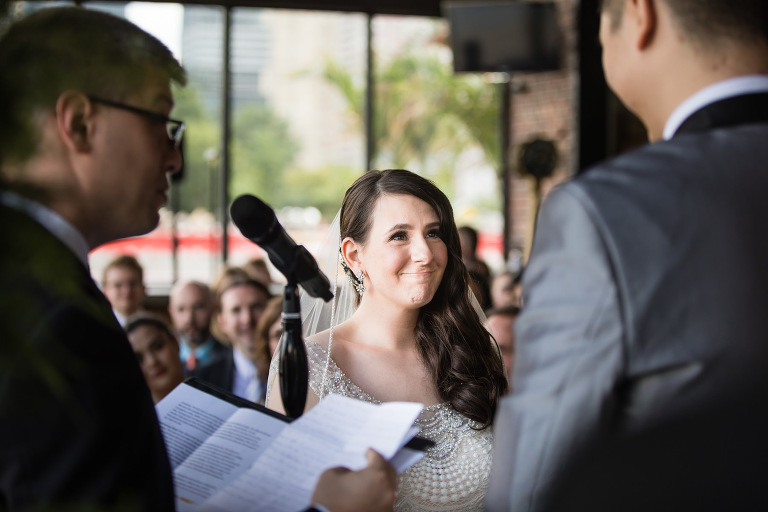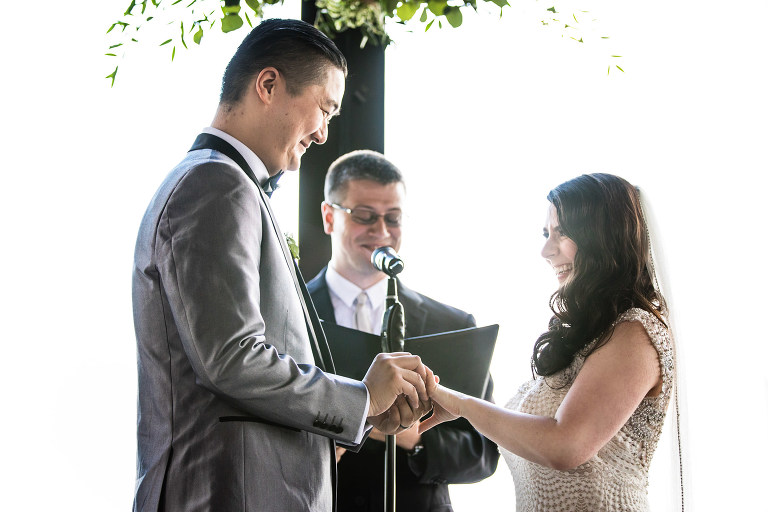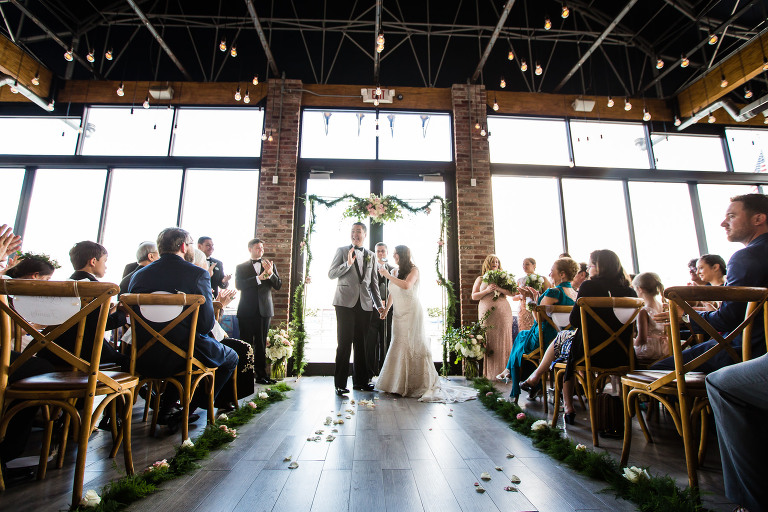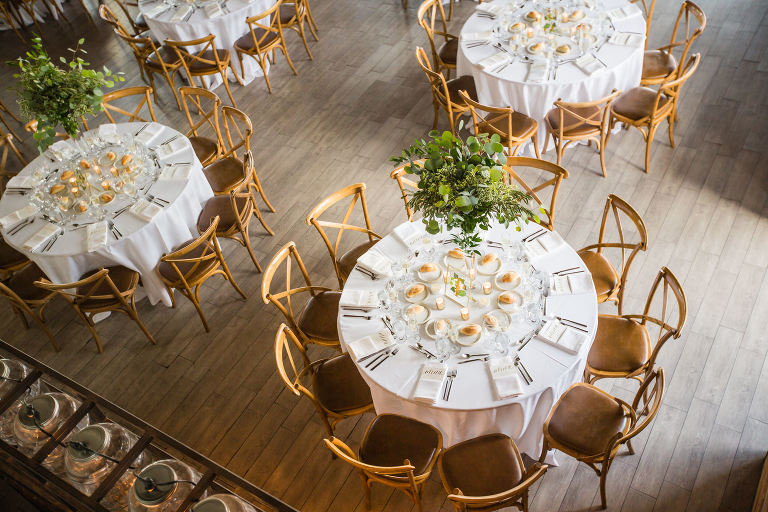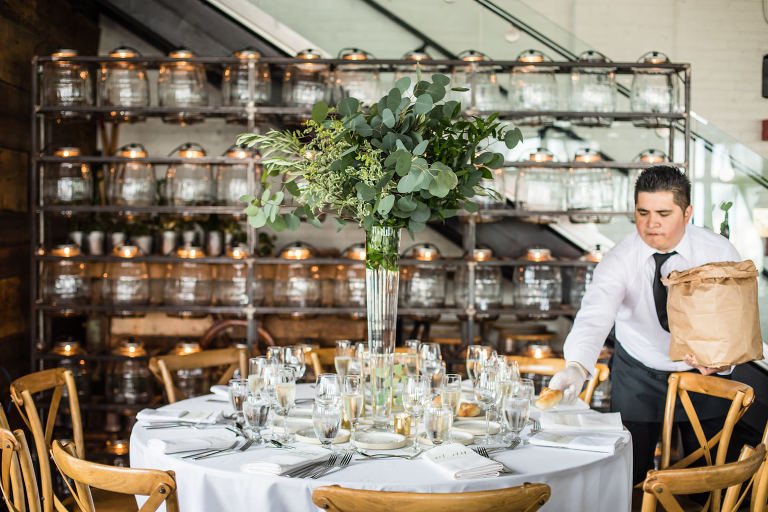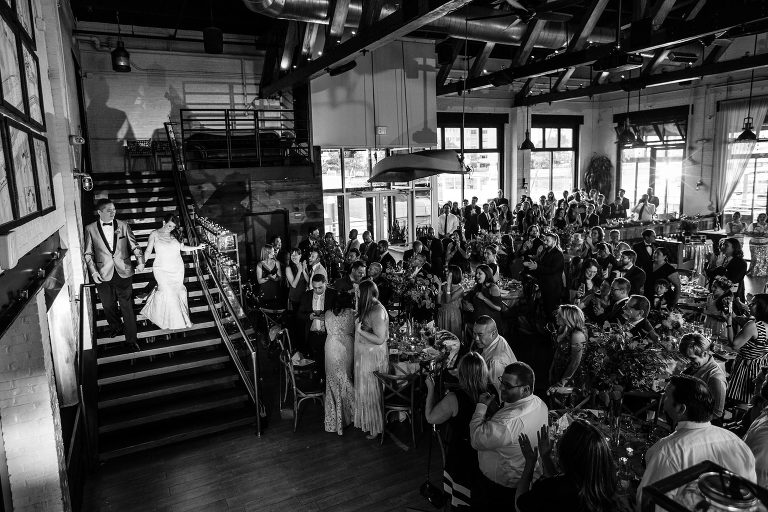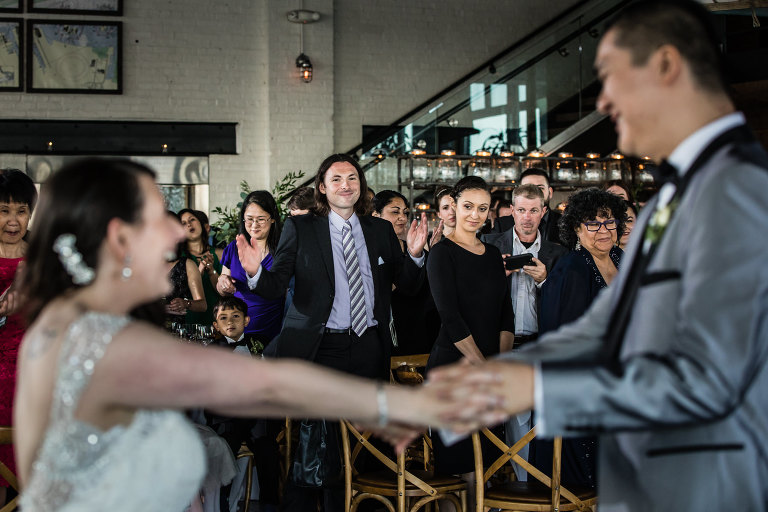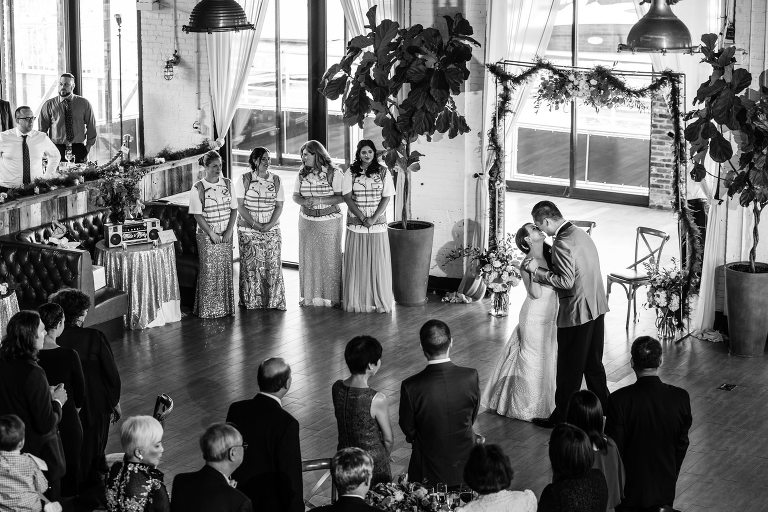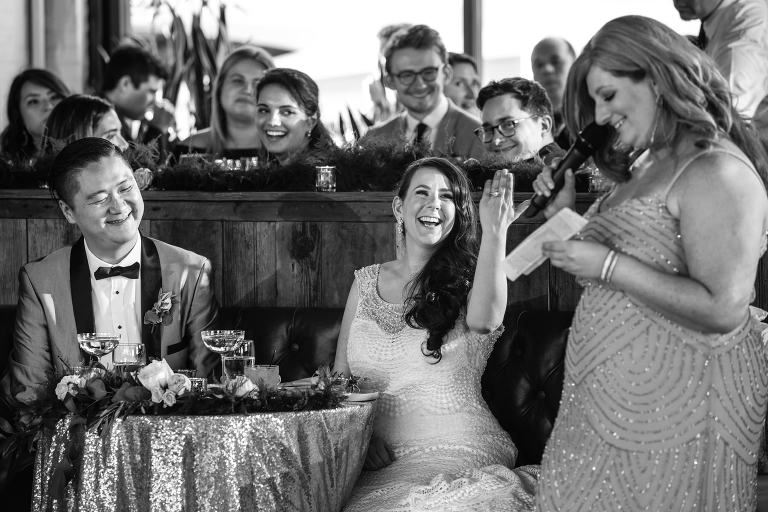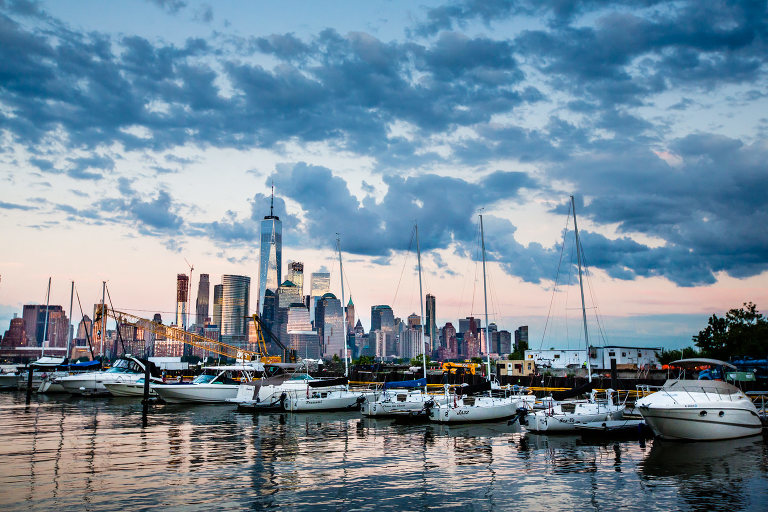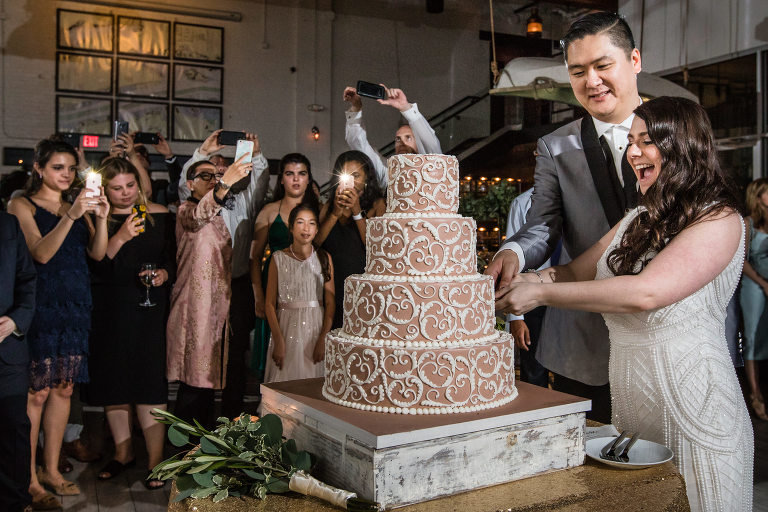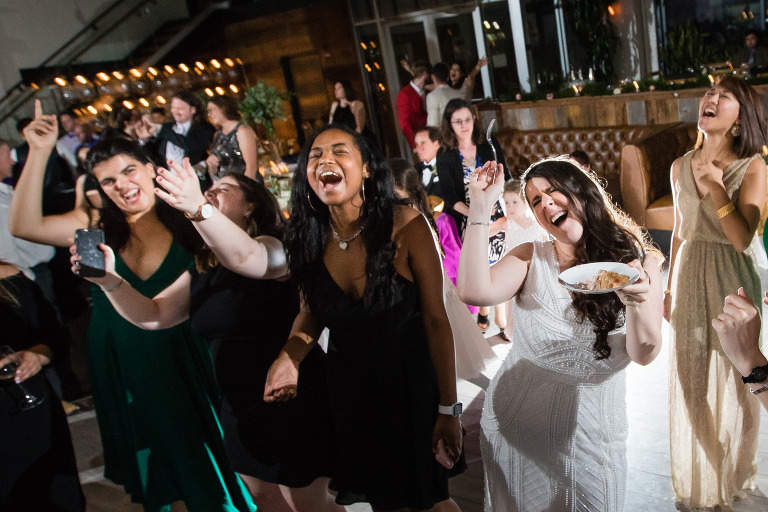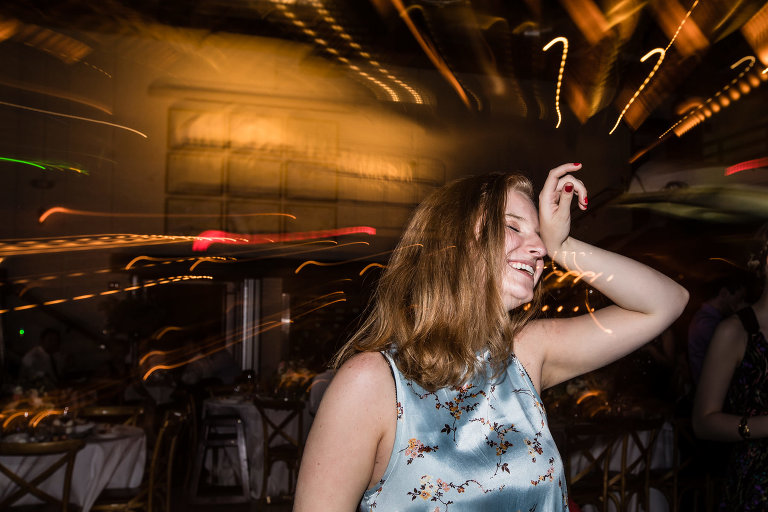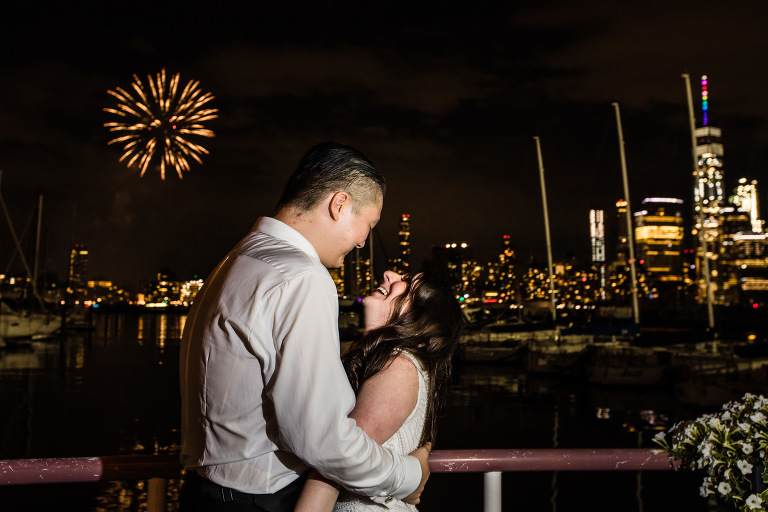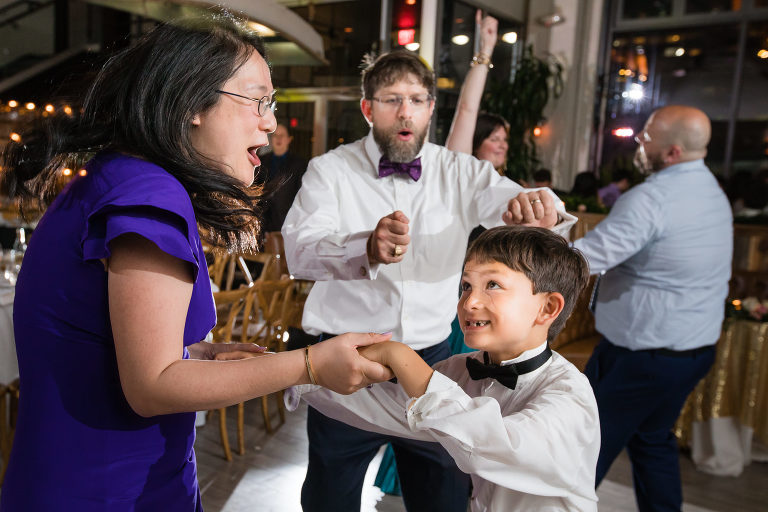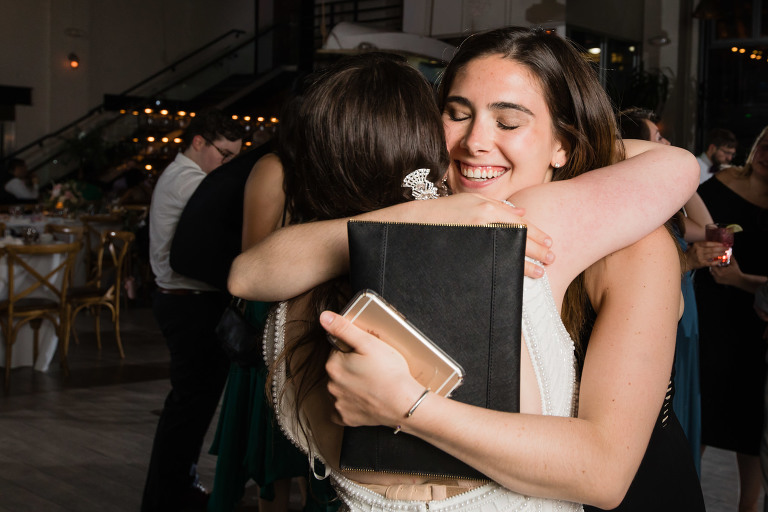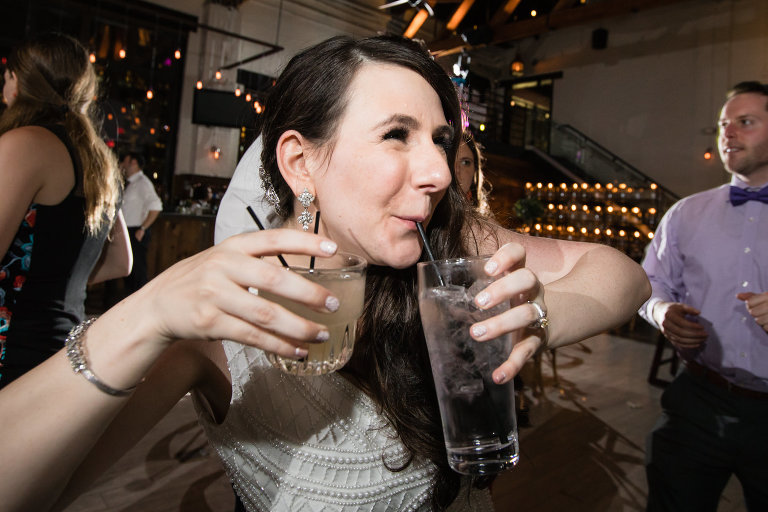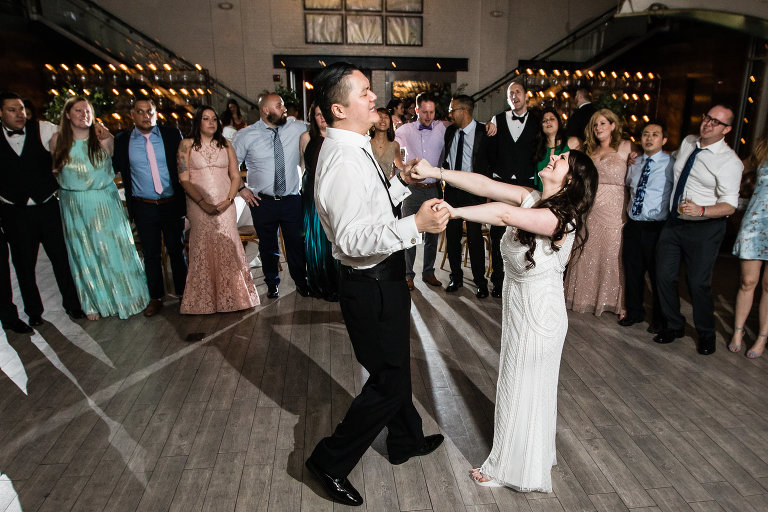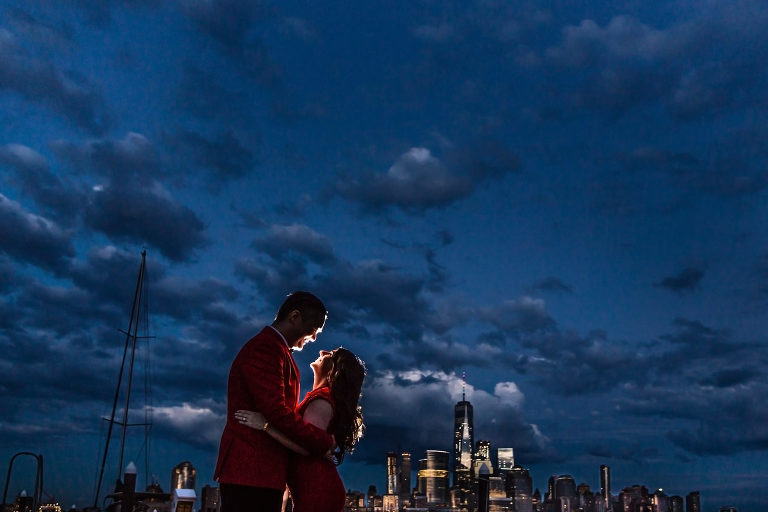 Some of Marie & Ricky's fabulous other vendors include:
Wedding Coordinator: Jayd Kingston
Videographer: Live Picture Studios
Wedding Dress: Madison James MJ264
Bridesmaids Dresses: All from Rent the Runway.
Florist: Whole Foods of Edgewater
Cake Artist: Palermos
Band/DJ/MC: Steve & Co. DJs